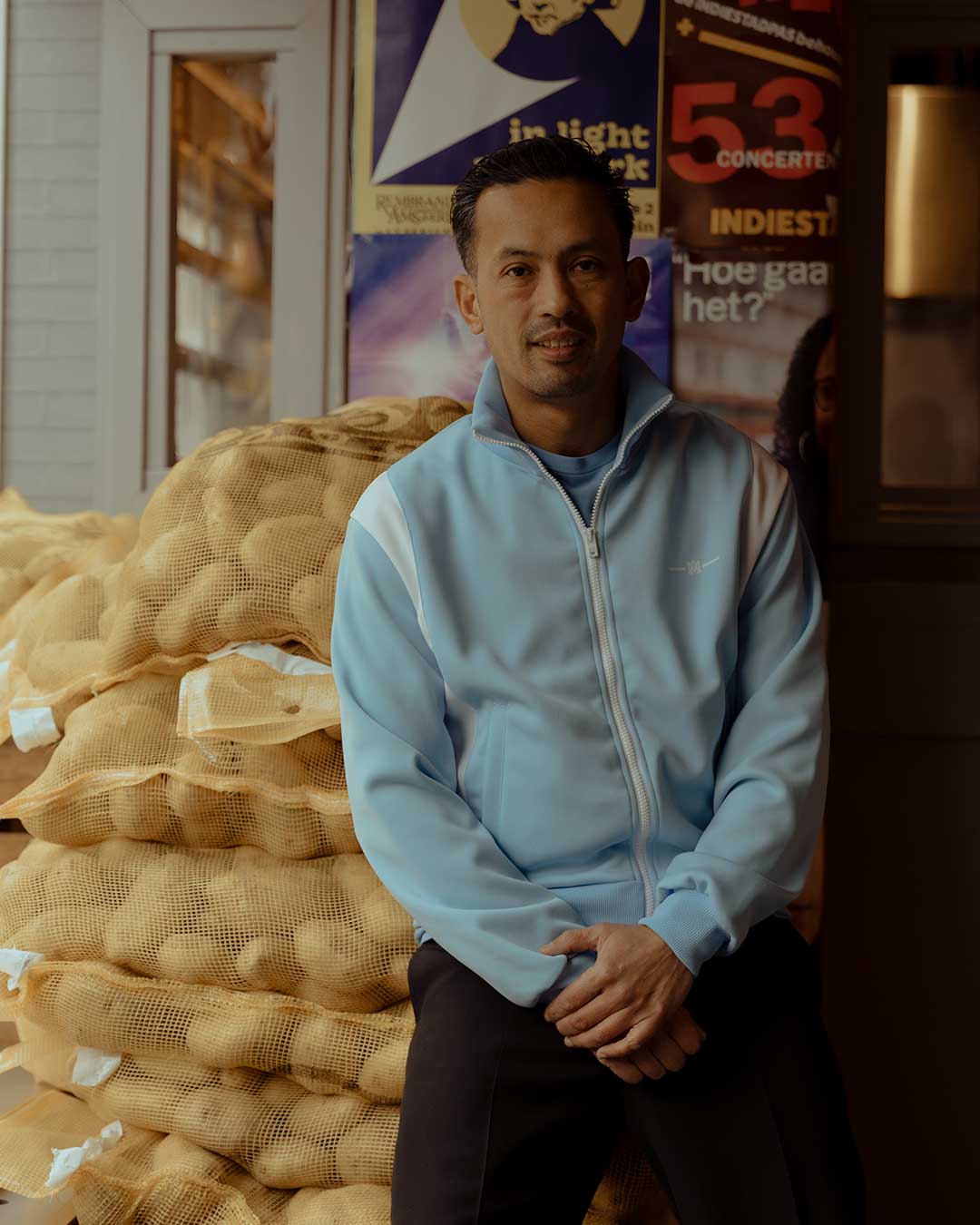 WHEN DID YOU DECIDE YOU WANTED TO HAVE A CAREER IN HOSPITALITY?

"My interest in entrepreneurship started at a young age. I didn't know exactly what I wanted to do yet. After completing an education, I was inspired by my brother-in-law who owns an ice cream parlor in Purmerend. I then worked for my brother-in-law for 6 years to gain experience as an ice cream maker, completed all the training necessary and even participated in ice cream competitions. To further develop myself, I worked for another 4 years at management level at another ice cream company with several branches. After 10 years of experience, I started as an independent entrepreneur in 2012 and Doardi Ice & fries was created at the Westerpark. A company with fresh artisanal ice cream and chips."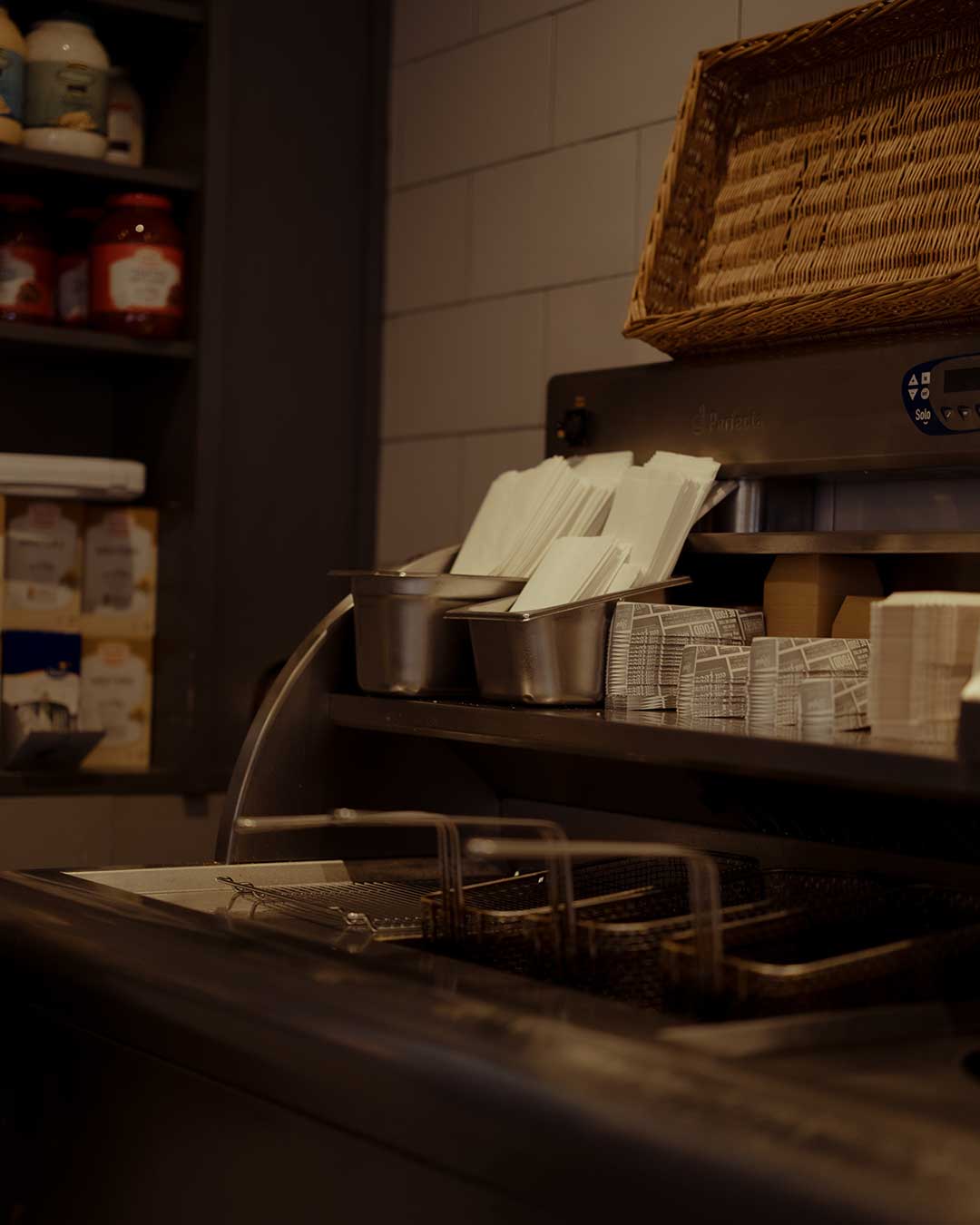 WHAT IS THE BIGGEST LESSON YOU LEARNED OVER THE YEARS?

"What I've learned is that I have to stay sharp while doing business and constantly keep an eye on how the market moves. Being able to think "out of the box" from time to time and make adjustments if necessary. Monitoring quality and having a good team is just as important and I spend a lot of time on that."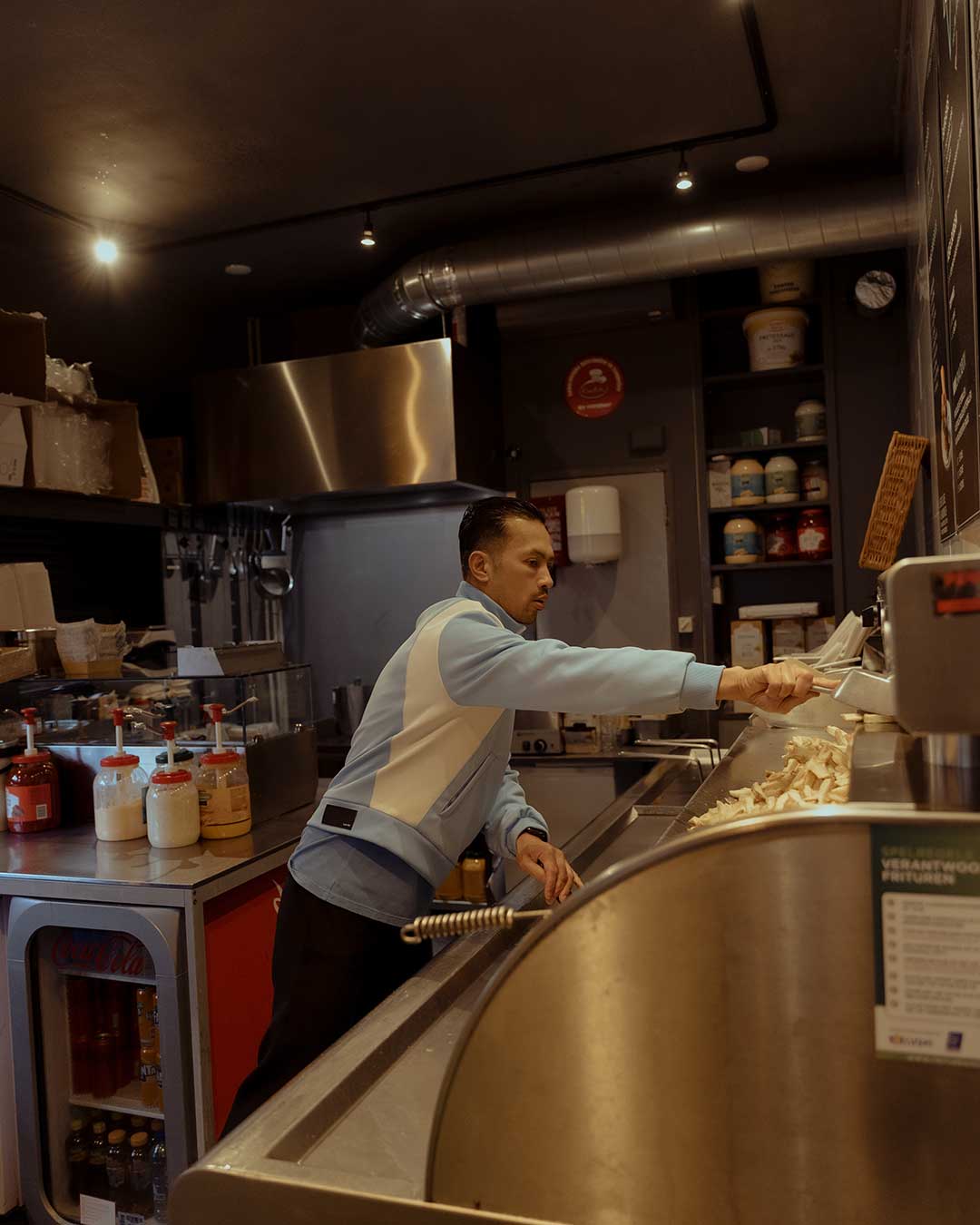 HOW WOULD YOU DESCRIBE YOUR PERSONAL STYLE?

"In my spare time, I often wear casual clothing. Jeans and a nice t-shirt or hoodie is my thing. I love sneakers, so I have a nice collection. My daughter is training to become a stylist and works at FOUR Amsterdam. She keeps me informed and I am happy to be advised by her."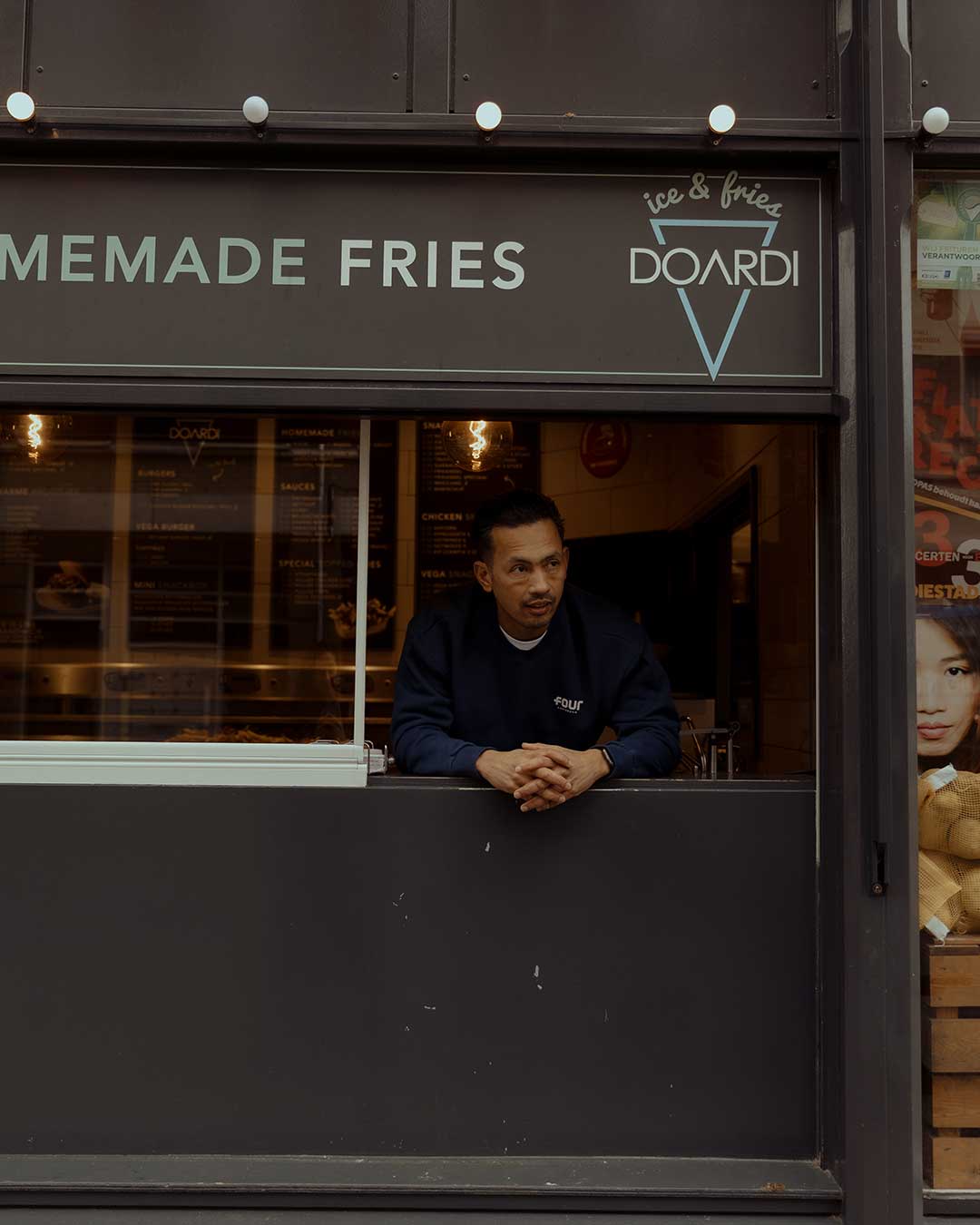 IF YOU CAN GIVE AMBITIOUS YOUNGSTERS SOME WORDS OF ADVICE, WHAT WOULD IT BE?

"Go do what you like and make sure you always keep developing yourself, so that you always enjoy your work!"